Bicycle Map Low Stress Routes Come and Go
April 11, 2017 @ 16:00

-

20:00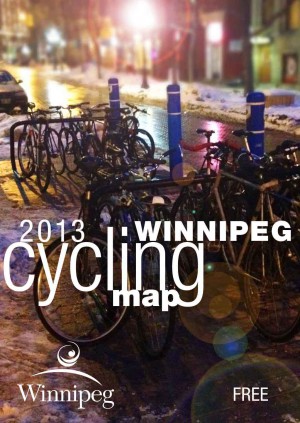 The City of Winnipeg is currently designing a new map of the city's bicycle network that it hopes to make available in 2017. As part of the development process for the new map, Bike Winnipeg has been asked to help identify low-stress streets that can help provide connections in areas where the existing bicycle network is not yet present.
These low-stress streets may or may not be part of the proposed bicycle network; the important thing is that they provide a reasonable level of comfort and connectivity for people biking to and from their destinations across the city. We're hoping that you can help us identify these streets.
Where:     Anhang Room, Millennium Library
When:      4-8 pm, Tuesday, April 11th
Format:    Come and Go
What we are looking for:
Low volume/residential  streets, preferably without bus routes
Streets that have safe crossings of major cross streets

Traffic Signals
Pedestrian crossings
Medians that provide refuge
Near a signal that generates gaps in traffic along the cross street

As few stops and turns as possible
Inclusion of cut throughs is Ok
Collectors where necessary
Inclusion on the map does not mean that a street or route will be added to the proposed bicycle network, it simply signifies that this street/route is being recommended for travel given the current state of Winnipeg's bicycle infrastructure.
We are also looking for your help identifying sketchy bits of the city's bicycle network where a person biking to their destination might have no choice but to cross a higher volume roadway at an unimproved intersection or travel along a high volume roadway for a while to reach a low-stress connection.
Hosting a cycling related event in Winnipeg? If it fits within our event list posting guidelines, we'd be happy to post it for you. Please email us at eventlistings@bikewinnipeg.ca.