Alternative Municipal Budget – Climate & Environment Chapters Media Release
June 9, 2022 @ 12:00

-

13:00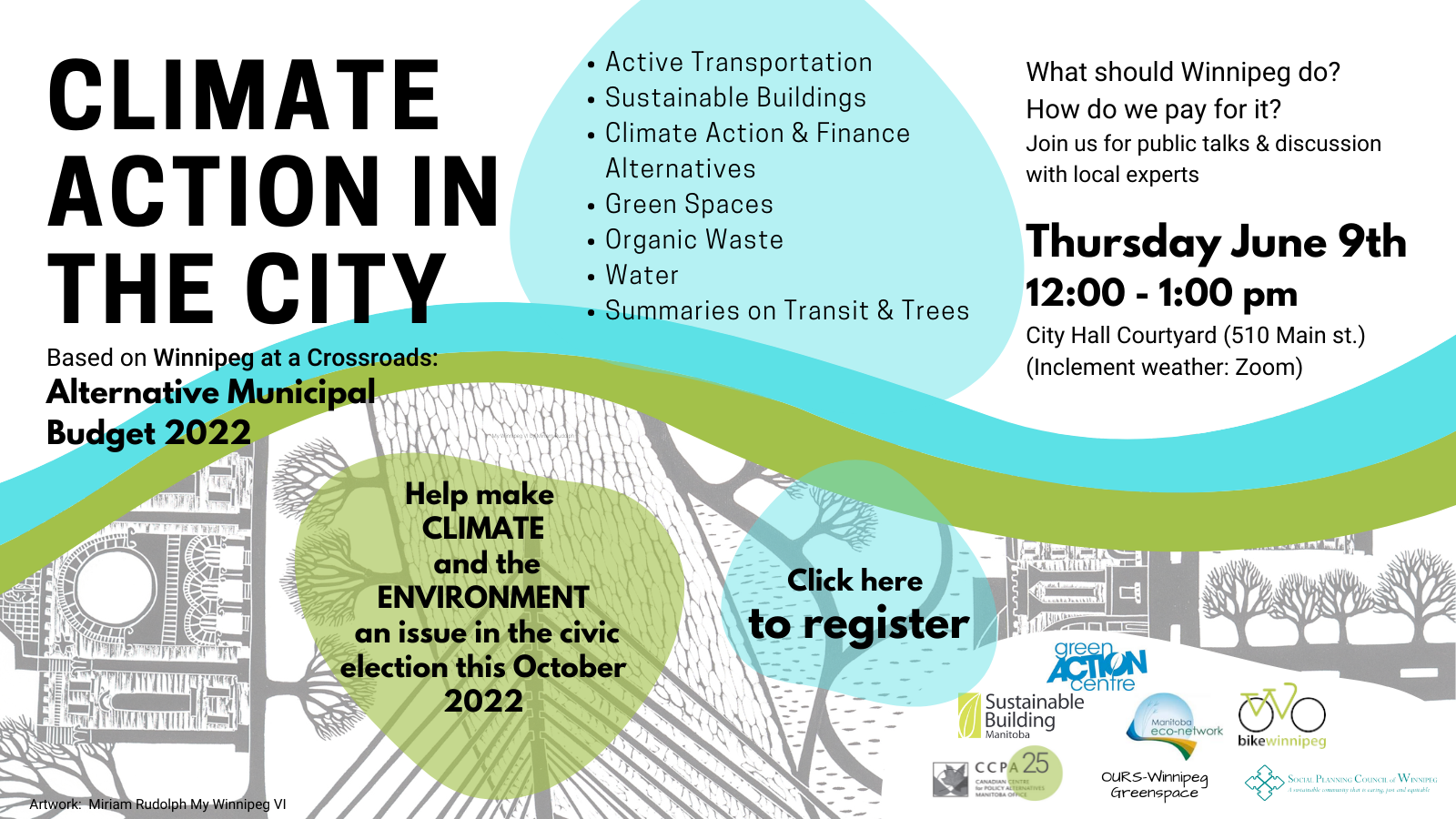 The Alternative Municipal Budget (AMB) educates, challenges, and inspires by detailing specific, fully costed projects and programs that could be included in the city budget to help build a more equitable, sustainable city.
We hope you can join us on June 9th, 12:00pm at City Hall for the media release of the 2022 AMB climate and environment chapters. Rain location will be on line via zoom so please register at: www.policyfix.ca
The 2022 Winnipeg Alternative Municipal Budget is a community effort co-written by 27 authors from 18 community organizations. After two decades of austerity and two pandemic years, the City of Winnipeg is at a crossroads. Infrastructure is crumbling and services are facing cuts year after year. A housing crisis, heightened police violence, and the effects of climate change all loom large in Winnipeg. The 2022 Alternative Municipal Budget presents a renewed vision for Winnipeg, based around community approaches to safety, poverty reduction, truth and reconciliation, and protecting the environment. Presented in a balanced financial framework, we show how Winnipeg can rebuild a more just and sustainable city.
Hosting a cycling related event in Winnipeg? If it fits within our event list posting guidelines, we'd be happy to post it for you. Please email us at eventlistings@bikewinnipeg.ca.