ArtRide: Downtown, Osborne & St. Boniface
July 17, 2016 @ 10:30

-

12:00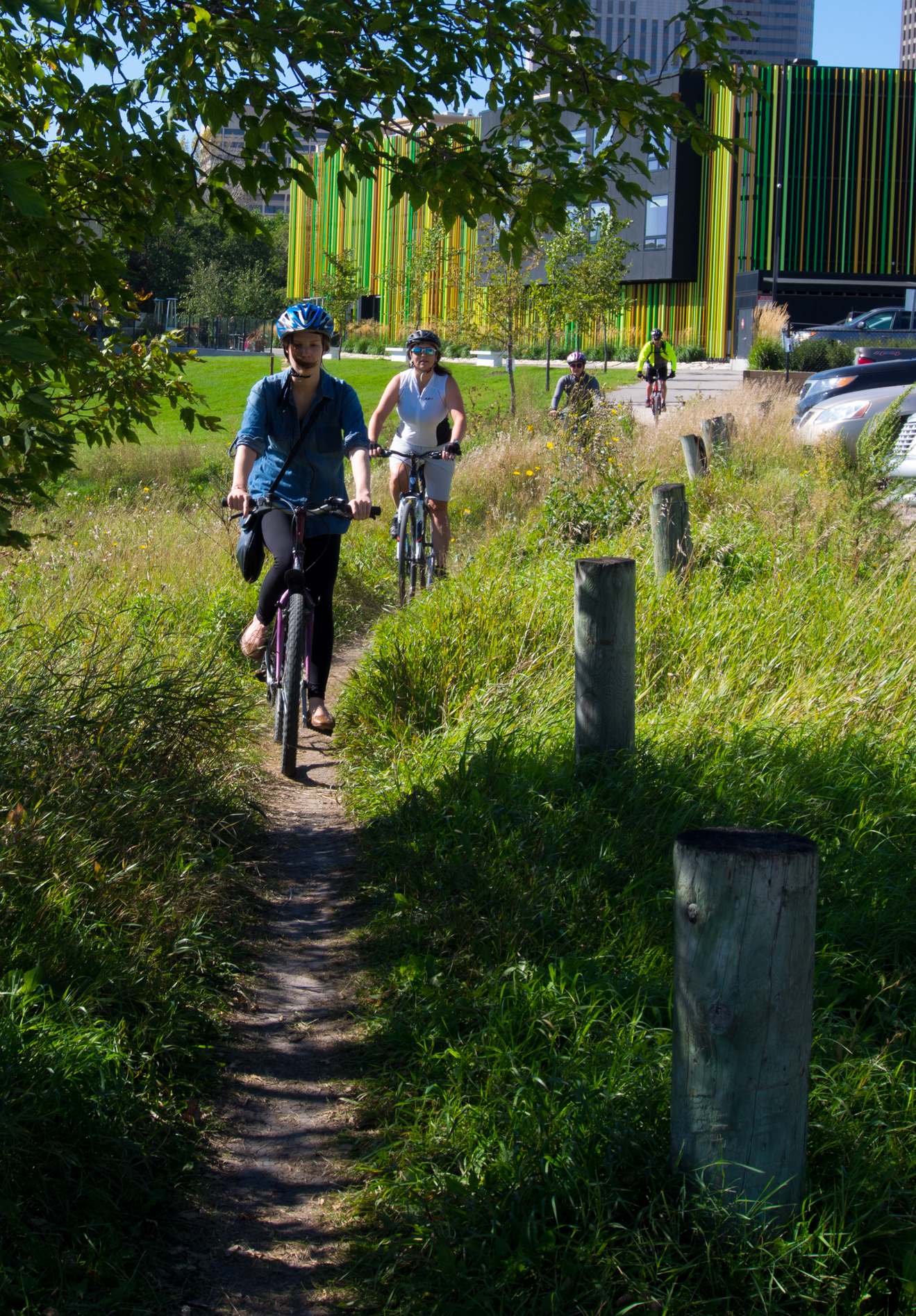 ArtRide  •  Sunday  • July 17  •  10:30AM
1.5 hours  •  7 artworks
Every piece tells a story. Learn all about public artwork in Winnipeg: where it is, why it's there, and what it means. Some works are fun, colourful and interactive, and others will encourage quiet contemplation.
Join Bike Winnipeg and the Winnipeg Arts Council on an informative ride and get to know the artwork that punctuates and brightens your city!
ArtRide: Downtown, Osborne & St. Boniface will take us from beautiful Old St. Boniface through The Forks, Fort Rouge, Downtown and into the historic Exchange District. Along the way we'll will look at and learn about Louis Riel, Monument, Marbles at Mayfair, Bike Racks on Broadway, Poster Boards in the Exchange, YOU YOU + YOU, and High Five.
Tours are free, but space is limited. YOU MUST REGISTER TO PARTICIPATE.
Meet at the Louis Riel sculpture at St. Boniface College – Alneau Street between Hamel Avenue and de la Cathedrale Avenue.
We're looking forward to riding with you!
See our full lineup of 2016 ArtRides here.
Hosting a cycling related event in Winnipeg? If it fits within our event list posting guidelines, we'd be happy to post it for you. Please email us at eventlistings@bikewinnipeg.ca.