ArtRide: St. James & Downtown
June 19, 2016 @ 15:00

-

17:00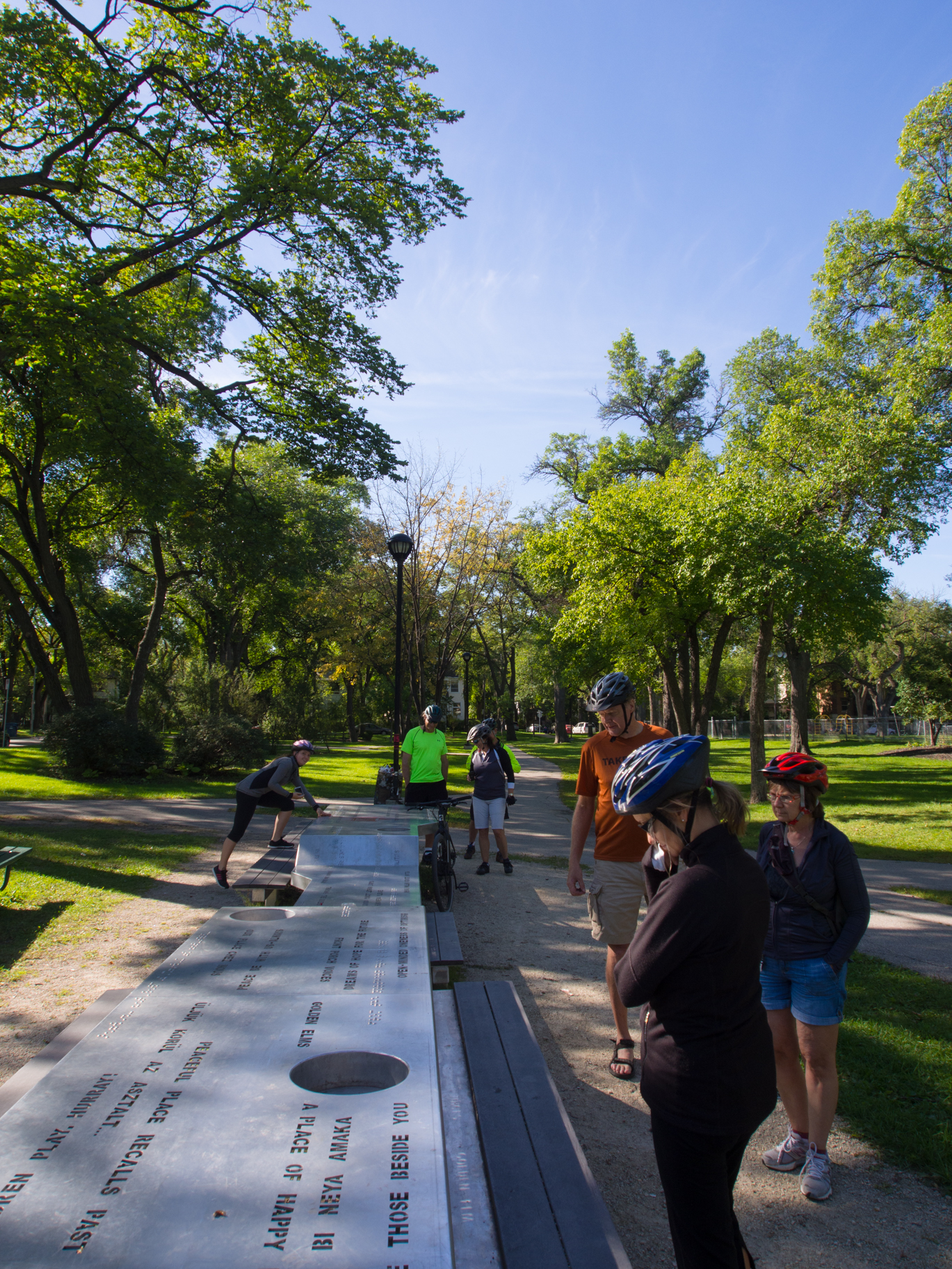 ArtRide  •  Sunday  • June 19  •  3PM
2 hours •  5 artworks • One Way Tour
Every piece tells a story. Learn all about public artwork in Winnipeg: where it is, why it's there, and what it means. Some works are fun, colourful and interactive, and others will encourage quiet contemplation.
Join Bike Winnipeg and the Winnipeg Arts Council on an informative ride and get to know the artwork that punctuates and brightens your city!
ArtRide: St. James & Downtown is just one of many fun events planned as part of Bike Week Winnipeg. Check out the full events schedule here.
ArtRide: St. James & Downtown will take us from the tall grass prairie of the Living Prairie Museum through River Heights and Wolseley to Downtown Winnipeg. Along the way we'll will look at and learn about lost_landscape, Agassiz Ice, Table of Contents, Bike Racks on Broadway, and emptyful.
Tours are free, but space is limited. YOU MUST REGISTER TO PARTICIPATE.
Meet inside the Interpretive Centre at the Living Prairie Museum, 2795 Ness Avenue
**NOTE: This tour does not go in a loop. We will begin in St. James and end downtown. You will be responsible for making your way back to the starting point if you plan to arrive there in a vehicle
Make a day of it and ride out to the TD Winnipeg International Jazz Festival following the ride to catch the final night of the free opening weekend in Old Market Square.
We're looking forward to riding with you!
See our full lineup of 2016 ArtRides here.
Hosting a cycling related event in Winnipeg? If it fits within our event list posting guidelines, we'd be happy to post it for you. Please email us at eventlistings@bikewinnipeg.ca.