August 2014 Skullspace Hackathon: BIKES!
August 23, 2014 @ 10:00

-

17:30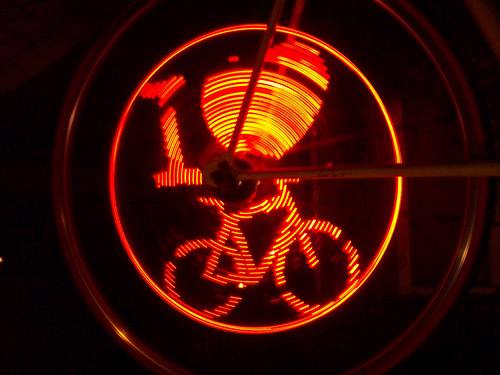 Winnipeg hackers unite for a day of events focused on bikes
The August Skullspace Hackathon is all about bikes!
10:00-12:00: Discussion / presentations on bike-related electronics and mobile applications.
12:30-13:30: Basic bike maintenance workshop (ABC's)
Learn how to do some very basic bike maintenance and what to look for on your bike to ensure you are safe
13:30-14:30: Tire changing / tube patching workshop
Learn proper procedures, tips and tricks for changing tires and patching tubes.
14:30-17:00: Fix your bike!
We will have tools and mechanics on-hand to help you fix / tune-up your ride.
CONCURRENT SESSION – 12:30-17:00 Bike electronics / decorating!
Bring down your EL wire, LEDs, and electronics projects. decorate your bike for our group ride. We will have experienced electronics experts on-hand to help you with projects if needed.
17:30 Group Ride! Destination TBA
http://www.meetup.com/Skullspace-Winnipegs-hackerspace/events/191113032/
Hosting a cycling related event in Winnipeg? If it fits within our event list posting guidelines, we'd be happy to post it for you. Please email us at eventlistings@bikewinnipeg.ca.