CPR Yards Crossing Study Open Houses
September 19, 2015 @ 12:00

-

16:00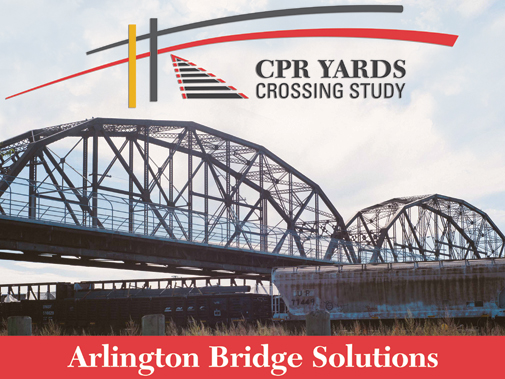 Learn about the CPR Yards Crossing Study
Work continues on plans to replace the Arlington Bridge and improve access across the CPR Yards, and the city is inviting you to two open houses where you will be able to learn about this important project and find out what the community has said so far.
Share your ideas about the two proposed options
The design team wants to know what this project means to you, your family, community and city. Please try and drop in to one of the two open houses and share your ideas about the two proposed options.
Thursday September 17th, 2015
3:00pm to 8:00pm
Health Sciences Centre
Wellness Marketplace
700 William Avenue
(main entrance, just past reception desk)
Saturday September 19th, 2015
12 noon to 4:00pm
North Centennial Recreation & Leisure Centre
90 Sinclair Street
(activities by "Fit Kids Healthy Kids")
Wheelchair accessible, vehicle and bicycle parking available, well served by transit.
For more information, visit cprcrossing.winnipeg.ca, click on the citizen planner button at the top right corner and share your thoughts!
Hosting a cycling related event in Winnipeg? If it fits within our event list posting guidelines, we'd be happy to post it for you. Please email us at eventlistings@bikewinnipeg.ca.