East Fort Garry Public Workshop
October 3, 2017 @ 18:30

-

20:30

Free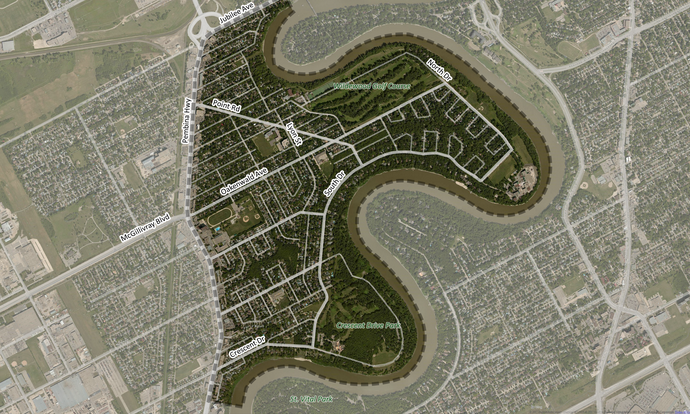 The East Fort Garry Walk Bike Project is looking at recommendations to improve the livability, safety, and walkability of the neighbourhood by identifying priorities for future improvements to the pedestrian and cycling network so that people of all ages and abilities are comfortable walking and cycling in East Fort Garry. The improvements will help create linkages within the neighbourhood, to key destinations and to current and future cycling infrastructure. The project will also help identify ways to increase the number of students, teachers, administration staff, and parents who commute to and from school using active transportation in the area.
The goal of the public engagement is to collect feedback throughout the design process to help determine the following:
Type of infrastructure;
Location of infrastructure;
Network connections;
Intersection, roadway and sidewalk upgrades (type and location).
Fill out an online survey
An online survey will be available until October 18, 2017.
Join the discussion at a public workshop
The event will include group discussions and a mapping exercise designed to understand how new and improved pedestrian and cycling facilities can best meet the needs of the community.
Date: Tuesday, October 3, 2017
Time: 6:30 p.m. – 8:30 p.m.
Location: Fort Garry Community Centre, 880 Oakenwald Avenue
We think that key points needed to improve bikeability in and into/out of the neighbourhood include:
a North/South neighbourhoodGreenway – ideally alojng the Riverside/Lyon route

Consideration for a second greenway along Wicklow that adds important connections to RT

Safe, comfortable, direct connecitons to Rapid Transit stations (McGillivray, Clarence, Chevrier, Plaza), including propoer crossings of Pembina Highway
Access north to the Jubilee Pathway and the Fort Rouge Yards pathway along the Southwest Rapid Transit Corridor
Access into the Wildwood Community
Please RSVP to Maureen Krauss, Public Engagement Planner via phone 204-944-9907 or email mkrauss@htfc.mb.ca by Thursday, September 28, 2017.
Hosting a cycling related event in Winnipeg? If it fits within our event list posting guidelines, we'd be happy to post it for you. Please email us at eventlistings@bikewinnipeg.ca.