Open House: Detailed Design for Lily Street, Pacific Avenue and John Hirsch Place
January 28, 2016 @ 16:00

-

19:00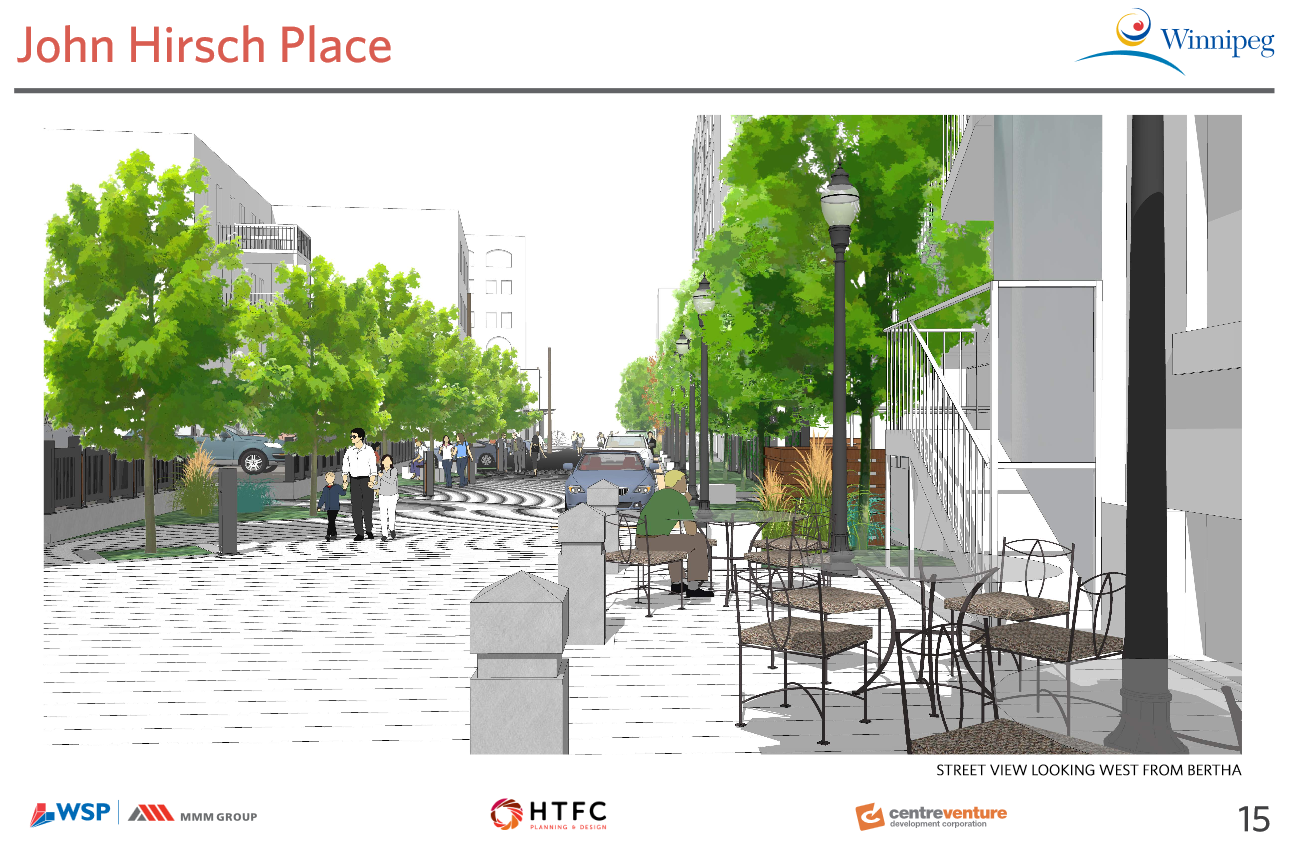 Detailed Design for Lily Street, Pacific Avenue and John Hirsch Place
The City of Winnipeg invites you to join them at an upcoming open house to view proposed designs for the next phase of improvements in the North East Exchange District. The City will present concept designs for Lily Street and parts of John Hirsch Place for tentative construction in 2016, and parts of Pacific Avenue for tentative construction in advance of the 2017 Canada Games. You will have an opportunity to provide input to project team members.
Date: Thursday, January 28, 2016
Time: 4:00 p.m. to 7:00 p.m.
Location: Pantages Playhouse Theatre, 180 Market Avenue
Format: Drop-in (feel free to come and go)
View the public open house boards. After reviewing the boards please provide your comments here: https://www.surveymonkey.com/r/neexchange2016
These projects are tailored to support the ongoing development and private investments in the area. Highlights of the projects include:
Renewing infrastructure.
Embracing historical components into the design.
Integrating art into the design of the streets.
Widening and lining sidewalks with trees and enhanced lighting.
Utilizing innovative and sustainable drainage designs.
This proposed work originated from the 2014 North East Exchange District Engineering Study, and follows the first successful construction phase in 2014 and 2015. The purpose of these collaborative efforts is to provide public rights-of-way that support this evolving and vibrant area.
Form more information:
Hosting a cycling related event in Winnipeg? If it fits within our event list posting guidelines, we'd be happy to post it for you. Please email us at eventlistings@bikewinnipeg.ca.