Orioles Bike Cage Bike Bazaar
May 24, 2014 @ 12:00

-

16:00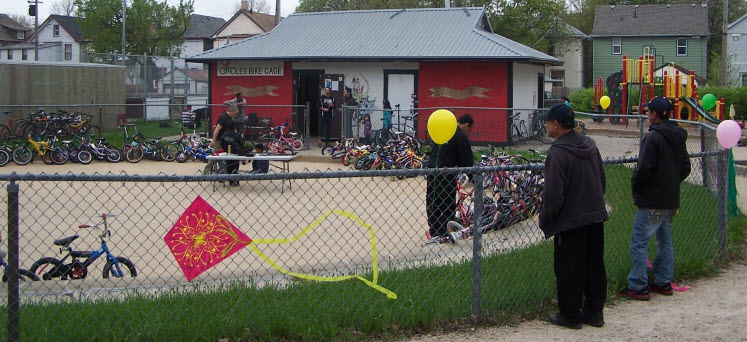 Help celebrate the 5th anniversary of the Orioles Bike Cage on Saturday May 24th at the Orioles Bike Cage Bike Bazaar. It will be a fun day full of activities, including workshops, bike and part sales, and a kids bike swap. There will be food and drinks and plenty of entertainment.
Bring your bike and have one of the volunteers from Orioles or the WRENcH help you tune it up. If you don't have a bike, drop by and browse through the refurbished bikes on sale. This is a great opportunity to learn more the Oriole's Bike Cage and about community bike shops in general.
Visit Bike Winnipeg at the Orioles Bike Cage Bike Bazaar
Bike Winnipeg will be there with our display trailer, so feel free to drop by and visit us in between one of the many activities planned for the day.
Hosting a cycling related event in Winnipeg? If it fits within our event list posting guidelines, we'd be happy to post it for you. Please email us at eventlistings@bikewinnipeg.ca.