Pedal into History – Ride the Red
September 19, 2021 @ 01:30

-

15:30

$10.00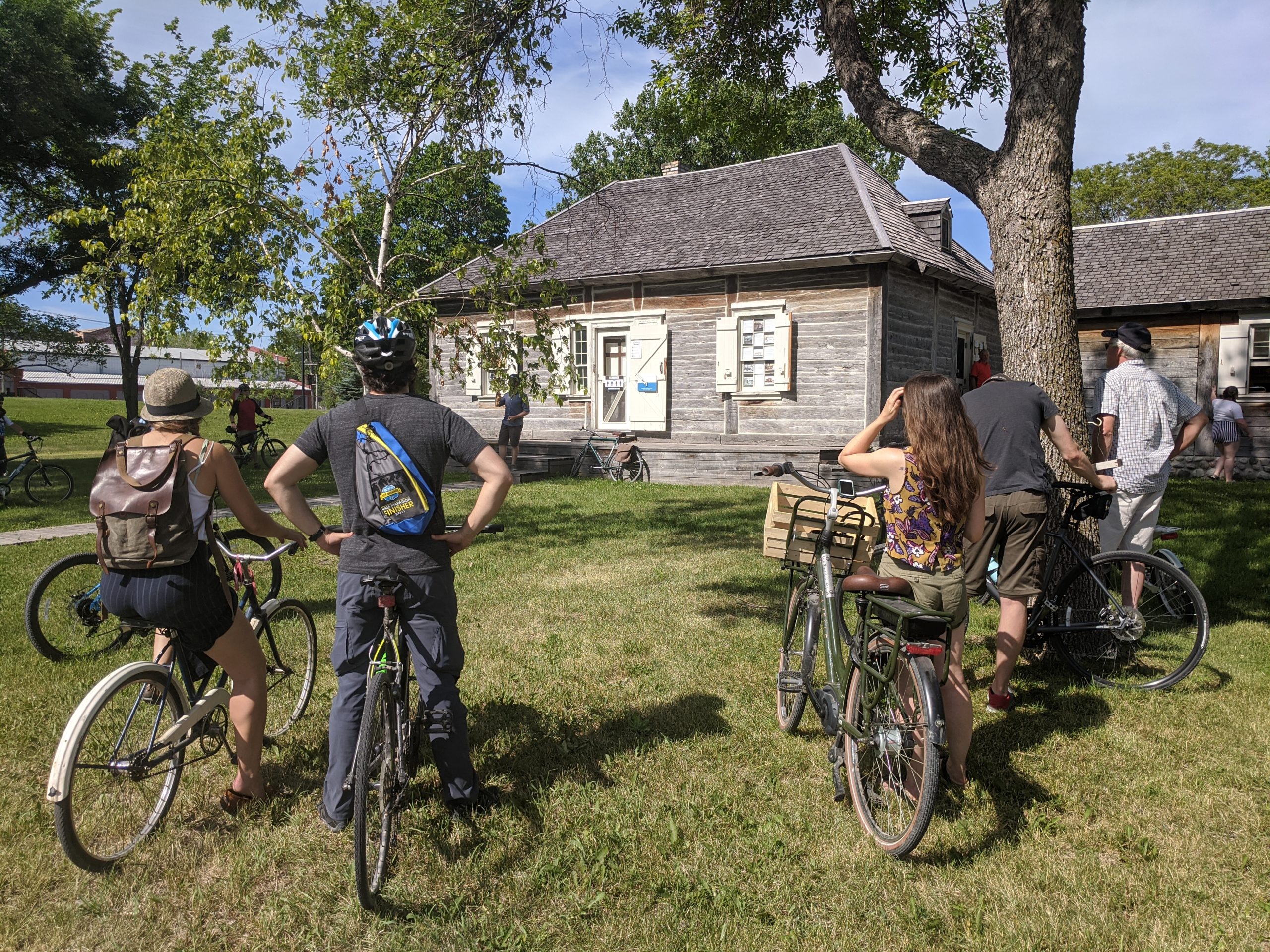 St. Boniface, Point Douglas, and (West) Kildonan were perhaps the three most important settlement areas during the early Red River Settlement period, and offer many of the remaining examples of historic locations and architecture from the time. Although their histories are deeply intertwined, each area had its own ethnic, cultural and political dynamics, and the people of each shaped the development of early Winnipeg in distinct ways.
Curator of Seven Oaks House Museum, Eric Napier Strong, is our guide for the Pedal into History – Ride the Red tour. Drawing on his deep historical expertise, Eric will share Winnipeg's early history with us as we follow one of the city's most scenic rides along the Red River. The tour will help you better understand
Early European (French/Scottish/English) settlement

Indigenous/settle/Metis cultural exchanges and interactions

The importance of the Red River and the effects of the of flooding (particularly 1825 & 1852) on early historic sites

Fur trade associated political struggles and the Pemmican War waged between the North-West Company and the Hudson's Bay Company

The political birth of Manitoba

The evolution of Red River style architecture/construction
The Pedal into History – Ride the Red tour starts at Le Musée de Saint-Boniface Museum (494 Tache Ave) and runs for about 2 hours, ending at Seven Oaks House Museum (50 Mac Street) for a tour of the museum along with some coffee and snacks. You can choose to leave directly from the museum or join Bike Winnipeg's ride marshals in a group ride back to Le Musée de Saint-Boniface Museum if you prefer.
About the Pedal into History Ride Series
Pedal into History is a series of group bike rides focused on Manitoba's rich history. Curator of Seven Oaks House Museum, Eric Napier Strong, has drawn deeply on his historical expertise to develop a series of routes exploring different areas of Manitoba's early history. Ride participants are guided between historic sites by bicycle, and treated to in-person interpretation relating to the history of each site, local community and early Manitoba.
All rides are planned to maximize your comfort, and are casually paced and supported by Bike Winnipeg's team of ride marshals to help keep us moving and safe. Ride lengths vary, but tours will generally last 1 ½ to 2 hours.
We will have one shorter ride, the Manitoba 150 ride, focused around The Forks and presented three times over the season, and three community museum rides that will focus on a more localized history and will only be presented once this season.
Development and presentation of the Pedal into History rides has been partially funded with a grant from the Manitoba Government. We are grateful for their support.
Tickets are $10 plus fees.
Hosting a cycling related event in Winnipeg? If it fits within our event list posting guidelines, we'd be happy to post it for you. Please email us at eventlistings@bikewinnipeg.ca.