Why we cycle
September 16, 2022 @ 19:00

-

21:00

Free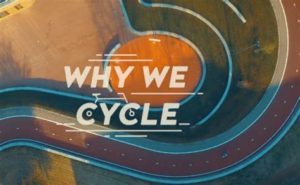 Bike Winnipeg, Winnipeg Trails & Science First Present: Why we cycle!
On September 16th, 2022 join us starting at 7pm for a showing of the documentary "Why We Cycle". This will be followed by a panel Q & A featuring (George Loewen, Arielle Villarin, Ray Beaudry and Kirby Cote) and a reception to follow with bikes and trikes on display and available to try!
About Why we cycle: To the Dutch, cycling is as normal as breathing. We don't think about it, we just do it. Perhaps the fact that we don't think about it, is the key to the bicycle's success in this country. But because we do not give cycling a second thought, we don't really know what the deeper needs of cyclists are. In the documentary 'Why we cycle' we take a ride with ordinary cyclists and specialists from a variety of disciplines. These conversations uncover some obvious, but even more hidden effects of cycling on people, on societies, and on the organization of cities.
https://youtu.be/hs_aqm0j7jI
And as an added bonus there is an electronic music event from 9pm to 2am featuring Lonya from Israel and Bryan Wolf Ear from Montreal! Come and learn, meet some people and get your groove on at this Science Literacy Week launch party event!
Hosting a cycling related event in Winnipeg? If it fits within our event list posting guidelines, we'd be happy to post it for you. Please email us at eventlistings@bikewinnipeg.ca.