Winter Bike to Work Day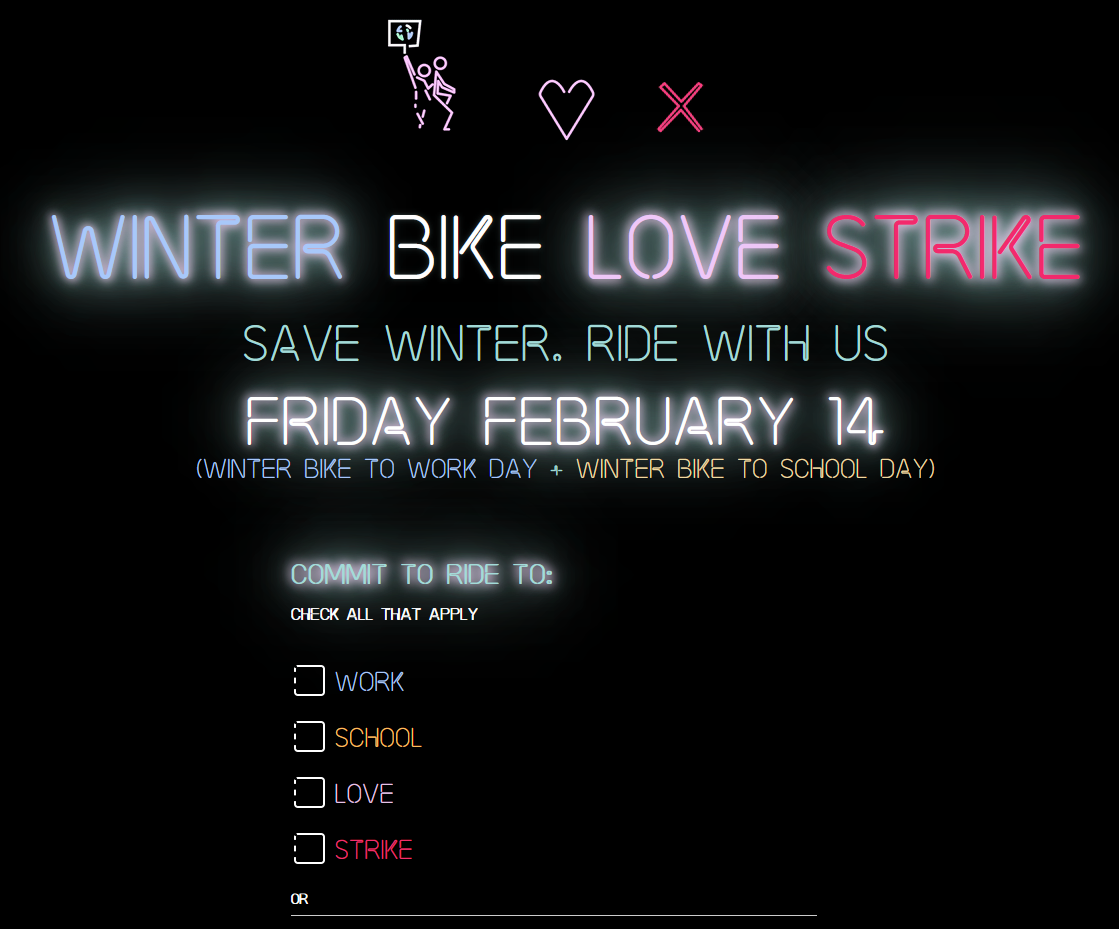 We're setting up plans for Winter Bike to Work Day, which falls on Friday, February 14th this year. As with previous years, we'll be running a pit stop to cheer you along your morning commute (7:30 am – 9:30 am on Sherbrook between Wolseley and Westminster), and will be organizing an after-work ride starting at The Forks at 6pm.
Commit to ride Friday, February 14th on the Winter Bike to Work Day web site, which also serves to highlight different events taking place across the city (and world).
Keep your lights bright, see you all on Winter Bike to Work Day!
Hosting a cycling related event in Winnipeg? If it fits within our event list posting guidelines, we'd be happy to post it for you. Please email us at eventlistings@bikewinnipeg.ca.