Bike Winnipeg has joined in a community call for urgent action to provide a connected network for walking and cycling this spring in a letter to Mayor Brian Bowman sent on February 11th, 2021. We are joined in our call for a connected walk/bike network by Green Action Centre, Winnipeg Trails, Safe Speeds Winnipeg, and Bike Winnipeg, as well as as well as signatories, including IRCOM, Fearless R2W, Pembina Trails, Seven Oaks School Divisions and several neighbourhood associations.
Having not heard back from the mayor's office, we joined with others on Tuesday and Wednesday of this week to hand deliver the letter to the Mayor, as well as to provincial and federal representatives.
Community Letter to Mayor Brian Bowman Re: Connected Walk/Bike Network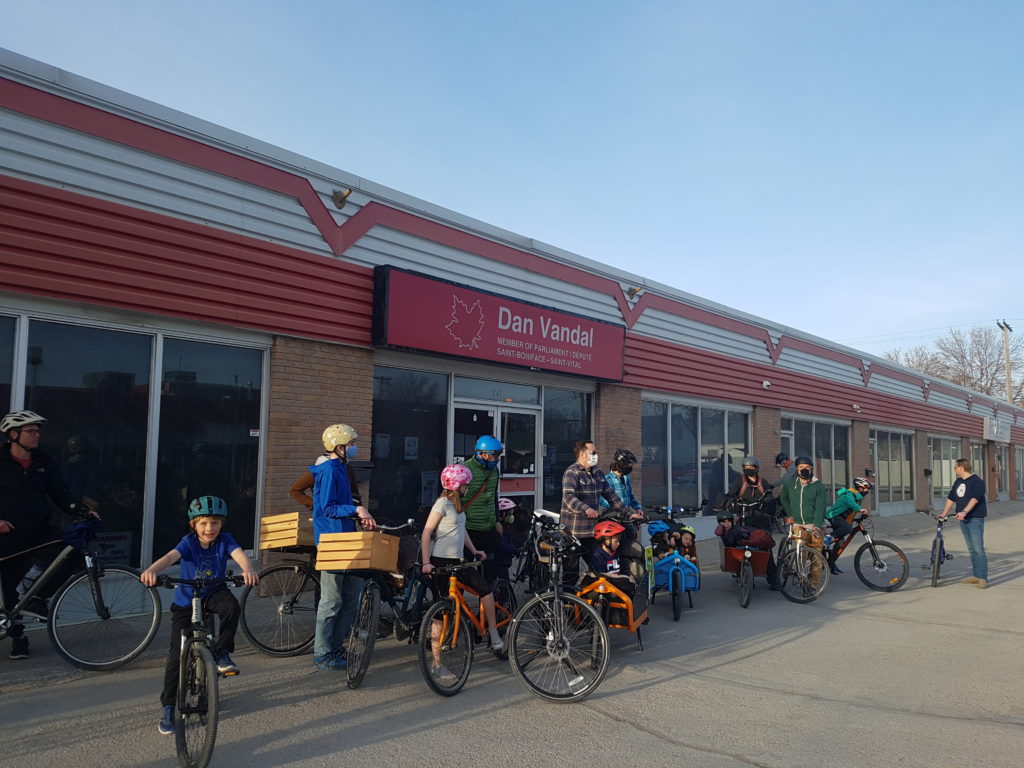 WHY
Citizens of a lower income are more likely to be impacted by lack of access to safe transportation options. Our current transportation system is fundamentally inequitable.
Increasing safety and convenience for those walking & biking will support the Transit Master Plan, as every transit trip begins and ends on foot or by bike.
The pandemic has disproportionately affected women, youth and those who are Indigenous, Black or people of colour. These groups are also more likely to travel on foot, by bike or via transit, and Winnipeg must support their ability to access employment and services.
Traffic volumes remain down by 20%. Now is the ideal time to reallocate the space on the street and invite Winnipeggers to form new travel habits.
We must reduce the number of people driving from 80% to 50% in less than 10 years to meet our climate goals.
Recreation shops are reporting a continued surge in demand for outdoor gear, and bicycles continue to sell out.
The pandemic caused a decline (from an already low 15%) to less than 3% of Canadian children and youth meeting national physical activity guidelines of 60 minutes/day (ParticipACTION). Updated Submission (August 2020)
Bike and Pedestrian counts on Wellington Ave showed remarkable uptake of Open Streets during the spring of 2020, with 2hr counts averaging between 429 and 810 (pedestrians plus cyclists) at locations between Academy Rd and Lamont Blvd. (Bike Winnipeg Open Streets Count Survey, May 2020, pg. 8)

Compared to counts collected in 2016, pedestrian and bicycle traffic along Wellington Crescent were up by 329% and 103% respectively.
School Travel Surveys conducted in the fall of 2020 showed an average of 71% of families living within a walkable/bikeable distance to school, but only 16% of families walked or cycled before the pandemic. Covid has since caused a dramatic increase in driving trips to schools.
With the newly announced National Active Transportation Strategy, now is the perfect time for the City of Winnipeg to focus on sustainable travel for all Winnipeggers.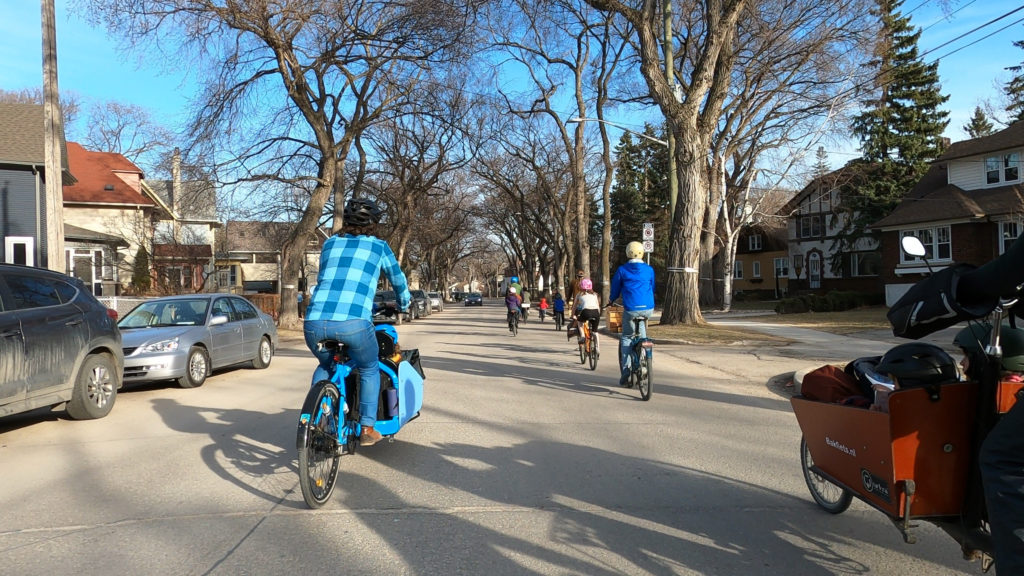 DO YOU BELIEVE ALL WINNIPEGGERS DESERVE TO TRAVEL SAFELY?
Take action today!