The Alternative Municipal Budget (AMB) educates, challenges, and inspires by detailing specific, fully costed projects and programs that could be included in the city budget to help build a more equitable, sustainable city.
The 2022 Winnipeg Alternative Municipal Budget is a community effort co-written by 27 authors from 18 community organizations. After two decades of austerity and two pandemic years, the City of Winnipeg is at a crossroads. Infrastructure is crumbling and services are facing cuts year after year. A housing crisis, heightened police violence, and the effects of climate change all loom large in Winnipeg. The 2022 Alternative Municipal Budget presents a renewed vision for Winnipeg, based around community approaches to safety, poverty reduction, truth and reconciliation, and protecting the environment. Presented in a balanced financial framework, we show how Winnipeg can rebuild a more just and sustainable city.
Meeting OurWinnipeg 2045's objective to "Prioritize sustainable transportation as the mobility options of choice" represents a major challenge for a city that has been planned and built for the benefit of cars rather than people over the last 70 years. Despite some significant investments in the walking and cycling networks over the past decade, the vast majority of trips in Winnipeg are still undertaken by vehicle.
That should not come as a surprise. While improvements have definitely been made, our bicycle network remains far from complete. Gaps and barriers abound, and the type of direct, comfortable, and convenient routes linking people from their homes to the destinations they have to travel to as part of their daily lives are rarely in place.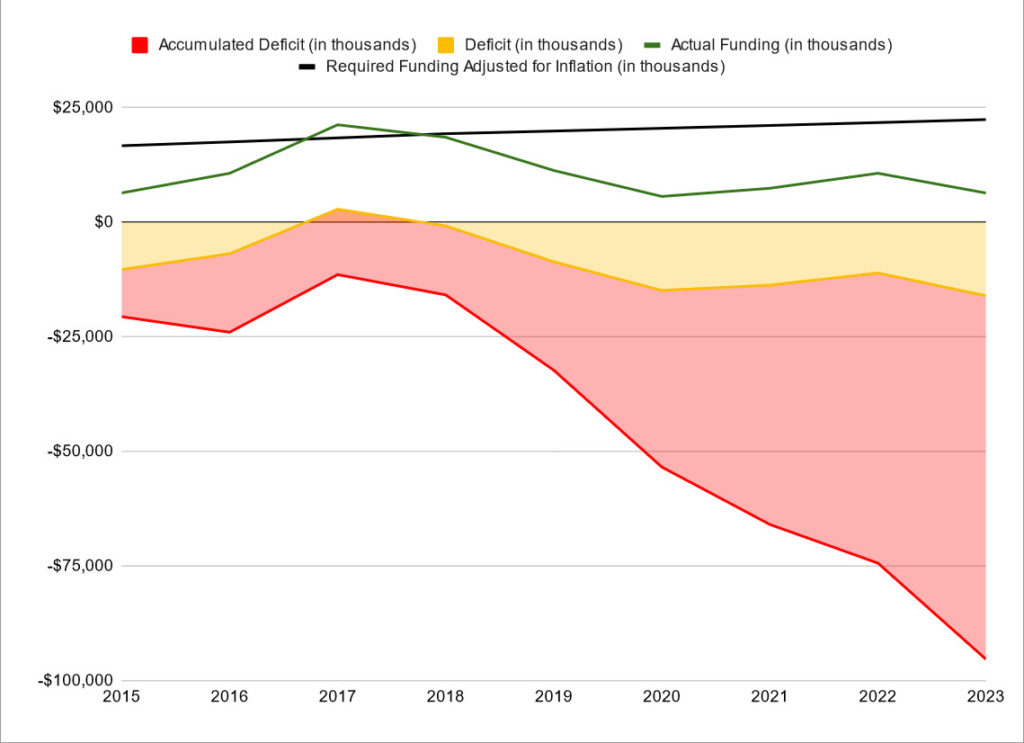 Walking networks are often poorly maintained, and approved crossing improvements aimed at increasing pedestrian safety sit idly on log list of unfunded projects.
If we have any hope of meeting our climate change goals, we need to institute a drastic shift in the way people get around. That will only happen if we provide people with practical alternatives to their vehicles. Walking, cycling, and busing must be as convenient, or more convenient that driving.
The good news is that many Winnipeggers are looking for alternative options to driving. 
39% of those polled in a 2020 City of Winnipeg survey indicated that they drive more often than they would like to.
20% of people polled in a 2018 CAA Manitoba/Bike Winnipeg survey indicated that they would choose to ride their bikes daily in good weather if provided with a better cycling network where they felt safe.
45% of respondents said that they would ride daily to a few times a week under those circumstances.
We have a willing audience, we just need to provide people with the means to get to their destinations along safe, comfortable, and direct routes.
The Alternative Municipal Budget allocates 20% of roadway funding to the completion of Winnipeg's walking and cycling networks, amounting to an annual budget of $27.5 million for the Pedestrian and Cycling Program.
Key Budget Priorities
Provide capital funding to complete the city's pedestrian and bike networks

Allocate 20% of Road Renewals funding ($27.5 million based on the 2022 budget) to Walking and Cycling Improvements to:

Add 15-20km of low stress bikeways to the city's bike network each year;
Dedicate $2.5 million to ensure walk/bike improvements included with roadway rehabilitations can be extended to logical end point;
Continue adding sidewalks where missing;
Double the amount of spending for sidewalk maintenance;
Double the amount of spending for detectable warning surfaces;
Provide traffic calming for eight neighbourhoods per year;
Provide an additional $2.23 million to increase development outside of the road renewals program and increase programming for things like encouragement and community bike shops.

Most of this funding could be generated by simply adhering to city policy calling for the inclusion of walk/bike improvements in all roadway rehabilitation projects that overlap the proposed bike network;

Increase snow clearing for sidewalks and bikeways by $700K per year
Create a new Travel Smart program funded with $1.4 million/year that will actively encourage people to make use of our pedestrian, bike, and bus networks.
Update the city's Benefit Evaluation Procedure so that improvements to walking and cycling are considered as improvements to safety, not just mere enhancements to Level of Service.
Work to reduce bike theft by

improving both short term and long term bike parking by improving zoning by laws
Getting more short term and long term bike racks installed
Developing a better, integrated, and affordable bike registry system
Working to reduce root causes of bike theft; addictions and poverty